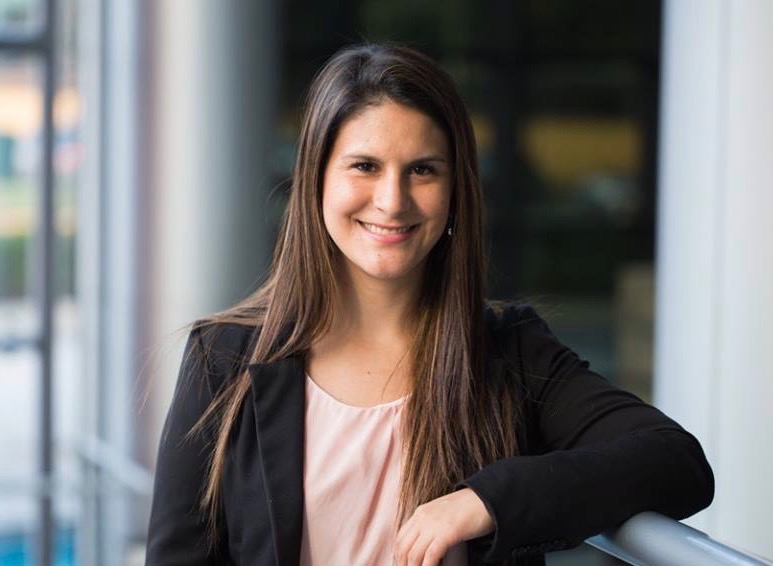 I'm Romina, a native and qualified Spanish teacher who loves teaching in a fun and dynamic way. Originally from Peru, I now live in Spain where I received my certification as a Spanish teacher through International House. I've taught students from all over the world to increase their ability and confidence to speak Spanish and I can help you too.
After travelling around 20+ countries I understand the importance of learning a new language in order to communicate with others. I had to do it too and I know how hard it is! Since I'm fluent in English I can explain Spanish language complexities to English speakers in a way that is easy to understand and remember. Language is my passion and I love sharing that passion with others. Come and learn this amazing language with me!
I teach my own methodology- you don't need to buy anything! It adapts to any pace and level so don't be shy about starting at the level you're at now

Whether you're a total beginner, someone with a basic knowledge of Spanish, or an advanced learner trying to improve in different areas, I can help you
You'll practice speaking from day 1
I am fluent in Spanish from both Latin America and Spain – you can choose which one you want to learn, or learn both!

Since I speak English fluently, I fully understand the 'similarities and differences' with Spanish and can explain them in a clear way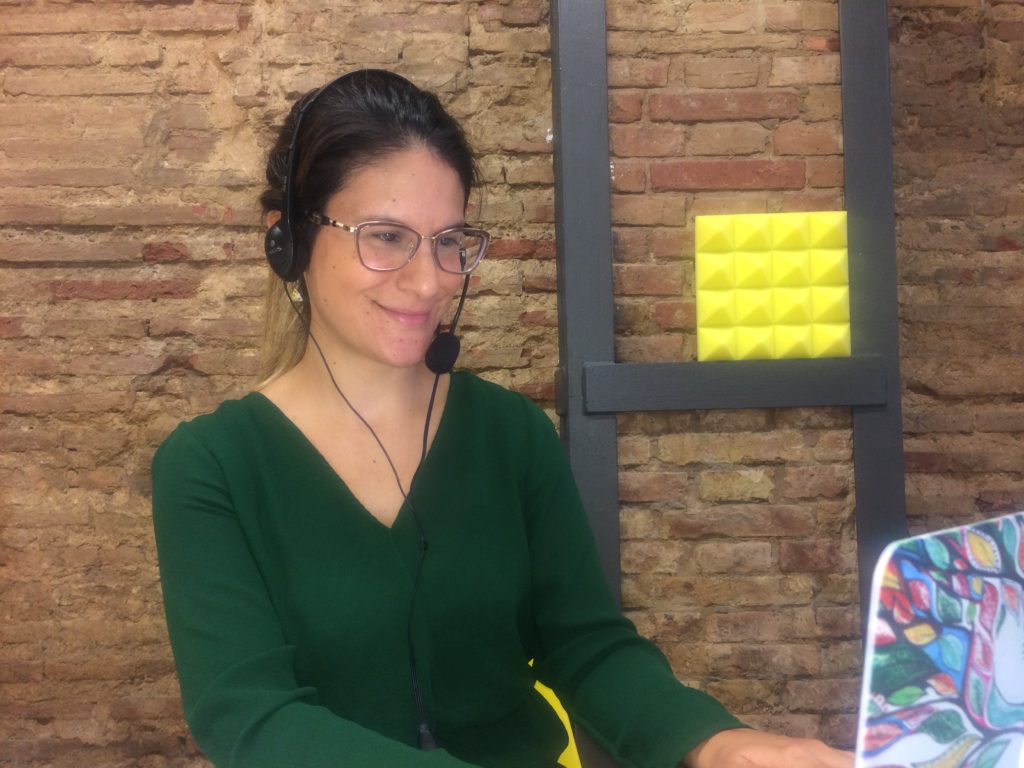 "Romina is an excellent teacher! Her lessons are structured to fit each person's particular requirements, and she is able to explain the different aspects of Spanish so that they are easily understood - which immediately gives you the confidence to go and put into practice what you've learned. I would highly recommend her!"
"Romina is a wonderful teacher! She explains concepts where it is easy to make a connection in your native language and you are ready to use it. She helped me feel more confident in using my Spanish regularly. I highly recommend her and can't wait to continue classes."

"Romina has all the qualities of a perfect teacher: she's patient, she's attentive to detail and she makes you feel like her teachings have been fully customized to fit your own individual needs. I was initially skeptical that I would get a lot more from our sessions than I did from apps or other learning methods that I had been using.. but wow was I in for a surprise! In just a few short weeks I've been able to improve my Spanish beyond my wildest expectations, to the point where I am now able to make simple conversation. I wouldn't hesitate to recommend Romina to my friends and family!"
"Romina has been really helpful to improve my spanish skills. I always had class right after work, but she managed to cheer me up and get me motivated even when I was tired. She has a really good feeling where to pick up and move forward with your level. I never felt bored which was due to her changing methods, activities and exercises. I am now much more confident to talk and to use what I have learned. I would highly recommend her!"


"Romina is really good. Her method is perfect - good pace, makes it fun and easy to learn, clearly explains the complexities. We think she's brilliant."


"I studied with Romina for 10 lessons and she was great. Super nice, supportive and patient. She's very good at explaining the grammar and encouraging you to talk. She also uses different ways to keep you talking, for example, flash card games and such. I really recommend her!"
"Romina is excellent. She is well prepared, always on time and very good at explaining everything. Fun too!"
"I love learning Spanish with Romina! Very knowledgable but patient, and able to explain things in a way thats very easy to grasp. Fully recommend to everyone of any level"
"I recently moved to Valencia from the UK with my boyfriend and we both have Spanish lessons with Romina. We love our lessons! Friendly and relaxed but just the right pace. Highly recommend 👍🏻"
"Romina has been teaching my 3 kids Spanish since we moved here to Valencia 3 months ago. She is doing an amazing job with them. They are catching on so fast it is amazing. I would highly recommend her as a Spanish tutor for anyone at any fluency level. She is great."
Check out my Social Media
Find me as "Spanish with Romina"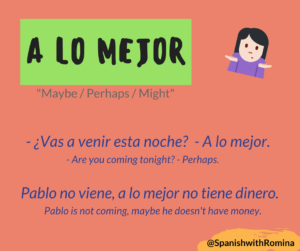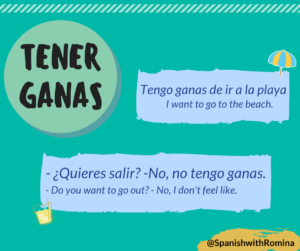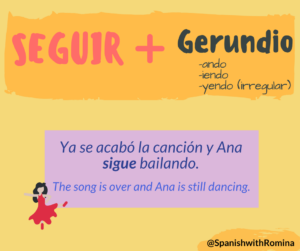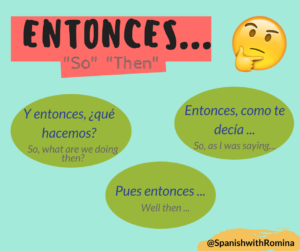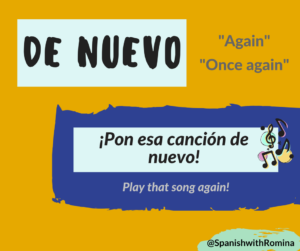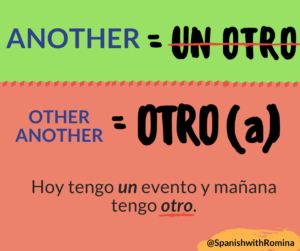 I'm on Facebook! Don't miss out on the fun tips I share. Also, find more reviews from my students.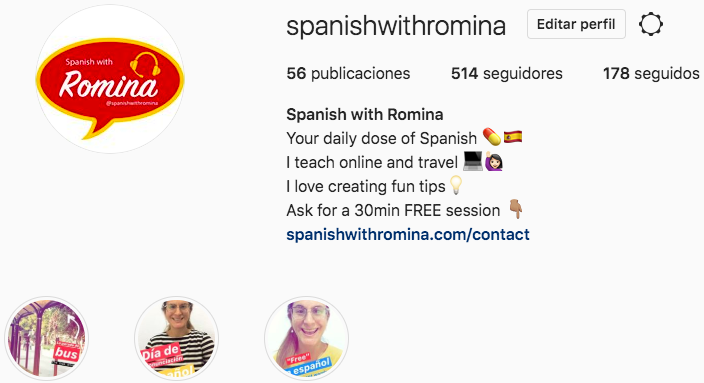 I'm also on Instagram. Here I focus more on pronunciation. Go check out the stories!
DO YOU WANT TO KNOW MORE?
Book a free session with me. Let's talk about your expectations and how I carry out my lessons. It's free!
Follow me on social media